Ladies, stop struggling with your weight. Say good-bye to yo-yo dieting and learn what you need to do to finally lose the weight and keep it off.
Flatten Your Stomach and Burn Fat for Good With The Best Personal Trainer and weight loss coach In Idaho!
Avoid the yo-yo weight loss phenomenon and keep those unwanted pounds off forever. Fact is, weight loss solutions are a dime a dozen. They promise the world, but hamper your progress with expensive meal plans and restrictive diets. Don't put on tomorrow what you can lose today!
Born Again Fitness helps you achieve the breakthrough weight loss results you've been hungering for with a diet that is inexpensive and easy-to-follow, and an exercise program that's customized for your specific body goals and trouble spots.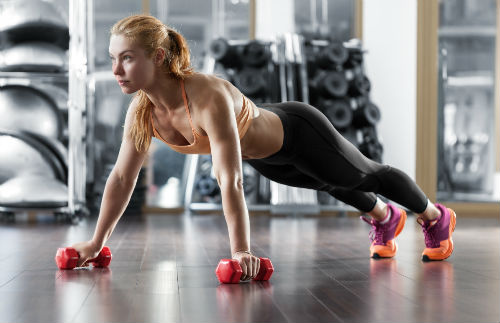 #1 Workout For Women…You've Never Felt so Sexy or Exhilarated!
Commuting to work, chores around the house, dealing with the kids…Women are exposed to stresses at every turn. They show the effects of stress through aches and pain, stomach problems, insomnia, fertility issues, and more. Don't let stress take its toll on your body and mind. I'll show you how to realize explosive energy that leaves you feeling great any time of the day. Plus, studies reveal that regular exercise can improve your sex drive and sexual satisfaction.
Turn Back the Clock on Your Body
As the body ages it breaks down, but the good news is there are ways to renew and even reverse the process. The University of Texas Southwestern Medical Center utilized a training regimen to reverse the 30-years of age-related decline in fitness that occurs during middle-age.
Born Again Fitness Personal Training creates custom training programs that are specifically designed to address the results women want most. Tighten and tone your body, regain your flexibility, and eliminate stress!
Time is Back on Your Side…
If you're wondering how you can fit fitness into your chaotic lifestyle don't despair. The key lies in one of the most important, and most forgotten, aspects of fitness: your mental being. The first step to transforming your body is transforming your mind.
From creating a positive mind set to conquering physical and mental challenges, I utilize the five aspects of fitness to ensure that you achieve and exceed your training goals.
It's not just about working out and going home…
At Born Again Fitness, I go beyond the gym to coach you on the kinds of foods to eat, supplements to take, recovery techniques to master, even the positive language to use that will help you think your way to a better body.
Tone and Tighten…
Flatten your Stomach…
Eliminate Stress and Boost Energy…
Get your sexy back…
Weight loss that stays lost…
It's all possible with Born Again Fitness!
With My revolutionary approach and unparalleled support, you'll quickly see dramatic results in not only how you look, but also how you think and feel. Be sure to Contact Us today for your free consultation and training session.